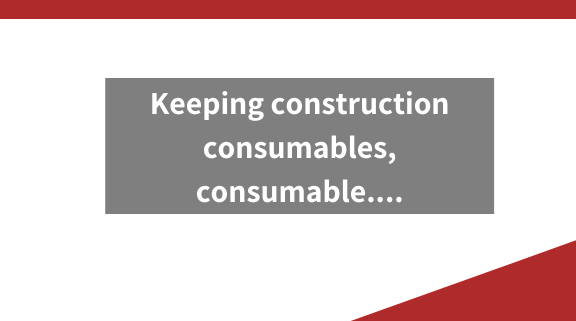 If you were to describe a builder's yard, one word you wouldn't be inclined to use is 'tidy'. Much as a building site isn't dirt free, often the bustling environment is so busy that the simple tasks get overlooked to ensure the project stays on track. We are of course talking about – cleaning out the mortar tubs at the end of the working day.
Although a frustrating outcome for the site's purchasing managers, here at Dragon Building Products, understanding that these things happen – we've made it our mission to ensure the cost of construction consumables, stay easily consumable.
Our plastic commodities are already saving builders money by replacing their expensive, heavy and easily damaged metal counterparts. The metal models are difficult to move around site and are even more difficult to keep clean – plus if they're not correctly maintained they're costly to replace.
At Dragon, with ease, reliability and quality at the forefront of our manufacturing decisions, our plastic mortar tubs and other construction products are cheaper to replace if damaged or dirty and have been specifically designed to handle the rough and tumble of the building site.
It's also important that you can rely on your products to be there when you need them. Recognising the vitality of keeping projects on track, we offer next day delivery of all products to ensure the ball keeps rolling (provided you order by 1pm the day before…).
The building site is a demanding environment but working with a manufacturer who specialises in construction products without the large price tag can ensure you stay one step ahead, even if your labourers aren't the best at maintaining their commodities!
https://dragonbuilding.co.uk/new/wp-content/uploads/2020/01/Consume.png
458
576
TechnicalMarketingPR
https://dragonbuilding.co.uk/new/wp-content/uploads/2020/06/dragon_logo-2.png
TechnicalMarketingPR
2020-01-15 14:15:00
2020-09-17 11:48:51
Keeping the Costs of Construction Consumables at Bay